Part Time Work Available at $20-30 per hour.
BoothNV is looking for Photo Booth Guys and Gals to join our team in the Las Vegas area.
Do you like to have fun while you work? Are you looking to supplement your income? BoothNV is hiring Event Hosts to manage its photo booth during events.
Event pay ranges from $100 -$240 per event plus TIPS! Most events are around 2-4 hours and require 2 additional hours of set up and break down.
The ideal candidate will:
•Have reliable transportation (this is a must!)
•Work a minimum of 3 Saturdays per month (we have lots of other days available as well!)
•Have 2 years of customer service experience
•Be outgoing, responsible, punctual and upbeat!
This is a great job for someone who wants to earn extra income, and have a lot of fun while doing it! Photography experience is not required – we will train you!
The schedule changes week-to-week so we are looking for people who have flexibility and are available to work in the evening and on weekends. Students are more than welcome to apply!
If you're interested, tell us something about yourself and how you can add value to our team.
Cheers,
BoothNV
Direct: 702-850-2376 | Toll Free: 877-695-1942
BoothNV Photo Booth Rental | Las Vegas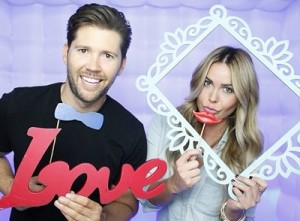 How to get in touch with us:
BoothNV | Photo Booth Rental
2421 Tech Center Ct #100-B
Las Vegas, NV 89128
Phone: 877-695-1942
Serving Las Vegas since 2009
reservations@boothnv.com