There are many photo booth companies to choose from here in Las Vegas, not all are equal. BoothNV entered the mobile photo booth business back in 2009. Since then, we've redesigned our platform a half dozen times, enhancing photo quality and user experience with each change. Our booths are professionally designed and equipped with top of the line electronics.
"Commitment to customer care continues to make BoothNV Las Vegas' premier photo booth rental company"
–MarketWatch.com
"Specializing in weddings, formals, corporate events, and birthday parties, they constantly strive to set themselves apart from the competition with a unique, high quality photo booth offered at exceptionally affordable prices."
-CNBC.COM
Employment Opportunity
If you're interested in becoming a photo booth operator in the Las Vegas area, please contact us at, 877-695-1942. Enjoy flexible hours, a fun work environment along with a generous revenue stream. Our photo booth operators earn up to $30 per hour plus tips!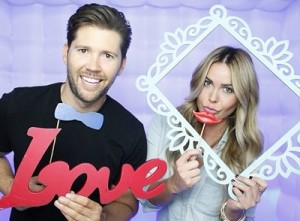 How to get in touch with us:
BoothNV | Photo Booth Rental
2421 Tech Center Ct #100-B
Las Vegas, NV 89128
Phone: 877-695-1942
Serving Las Vegas since 2009
reservations@boothnv.com