Photo Booth Rental | Las Vegas
Las Vegas' exclusive photo booth rental company. Rentals priced from $299 and include unlimited prints, props, custom artwork and much more. If you're looking for a premium photo booth for your next Las Vegas event, you've come to the right place. BoothNV offers booth rental packages for all occasions. From weddings to large corporate events, we're ready to make your party a success.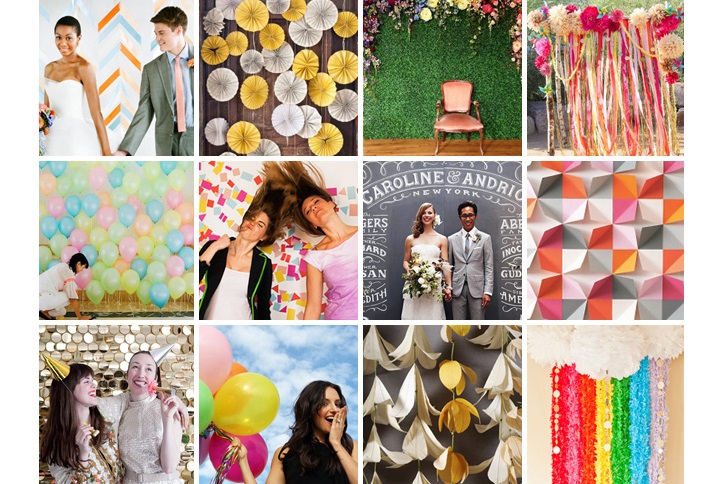 Over 100 Backdrop Options
Choose your backdrop option. With over 100 backdrops available we're positive you'll find the backdrop that you're looking for.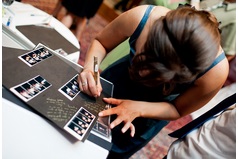 Scrapbook
Create lasting memories with our Scrap Booking Station. Includes scrapbook, pens and glue for guests.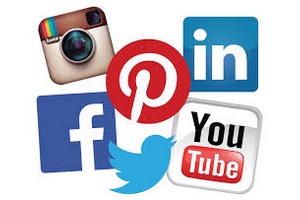 Social Media
Instantly post your photos to your favorite social media site.
Our mobility allows us to bring studio-quality photographs to venues normally affected by less then perfect lighting conditions or unpredictable weather. From outside daytime parties to dark evening events, our photo booths will deliver unbelievable results. We believe our new design has set the bar for the Las Vegas photo booth rental industry.
From Small Intimate Affairs To Large Corporate Events, BoothNV's Photo Booths Will Take Your Celebration To The Next Level.
WHAT MAKES BOOTHNV SO SPECIAL?
We strive to offer the best photo booth experience possible while providing the most competitive pricing options. When you call us, we answer every time. Our clients love us because we're always available, whether it's over the phone or via email or text message, if you need to get in touch with us we're always here. The photo quality that our booths produce is first in it's class. Check out our sample photos here.
From our hilarious and exciting props to our feature packed photo booth and super friendly attendants, our photo booths will make your event one that's talked about for years to come.
We've created two types of booths for you to choose from. The first is our large enclosed photo booth. It's 8ft x 8ft, and equipped with LED up lights situated inside the base which can be set to color coordinate with your event. This is our most popular booth, the lighting and photo quality is superb, it's more like a personal photo studio than a photo booth. View our booths here.
The second setup is great for green screen or red carpet type events. It's a open air style photo booth that gives you a wide variety of backdrop options. The open air photo booth design allows guests to see all the smiles and laughter taking place during each photo session and will definitely entice people to join. Our main camera and printer unit sits in front of a 7ft wide backdrop. There's about 7-8ft between the camera and backdrop, which gives plenty of space for large group shots. Our standard backdrop colors are white and black, however, with a small price increase of $50, you're able to choose from a wide variety of colors and designs.
Our Goal Is To Capture The Moments During Your Event That Will Last Forever.
Photography And Entertainment On The Highest Level, BoothNV Is Las Vegas' Premier Photo Booth Rental Company.
What's Included In Your Rental Package?
Unlimited use of the photo booth. (Enclosed white cube booth or open-air style photo booth)
Unlimited printing. Most companies will limit the number of prints and up-charge for additional copies. Not us! If there are 12 people in the booth, we'll print 12 copies.
Full use of our fun and goofy props.
Custom artwork for your prints. We like to match your events theme so make sure to send any existing artwork, invite or monogram.
Choice of 2×6 or 4×6 prints with any style layout.
Instant printing. Our photo booths begin printing the moment you exit the booth. It takes roughly 10 seconds to print your photos.
Social media uploading and instant digital copies emailed to your guests.
Friendly photo booth attendant.
Free scrap booking station for all 4 hour rentals.
Digital copies of all photos.
The Perfect Combination Of Quality And Affordability.
Successful events don't have to be followed by a huge bill. BoothNV offers rental prices starting at $299. No matter your budget, we'll create a rental package that meets your needs.
BoothNV is insured in Las Vegas, NV. With a $1M policy, you're more than covered. If required, we can add your venue as additionally insured upon your request. Please have your venue contact us for insurance information.
How to get in touch with us:
BoothNV | Photo Booth Rental
2421 Tech Center Ct #100-B
Las Vegas, NV 89128
Phone: 877-695-1942
Serving Las Vegas since 2009
reservations@boothnv.com